There is a common misconception that dark skin does not require sunscreen and that is completely false. At one point in time, as a Black woman, you may have been told that you don't need sunscreen because your skin can't burn. Another issue that reinforced this false narrative is the lack of sunscreens that are dark-skin friendly.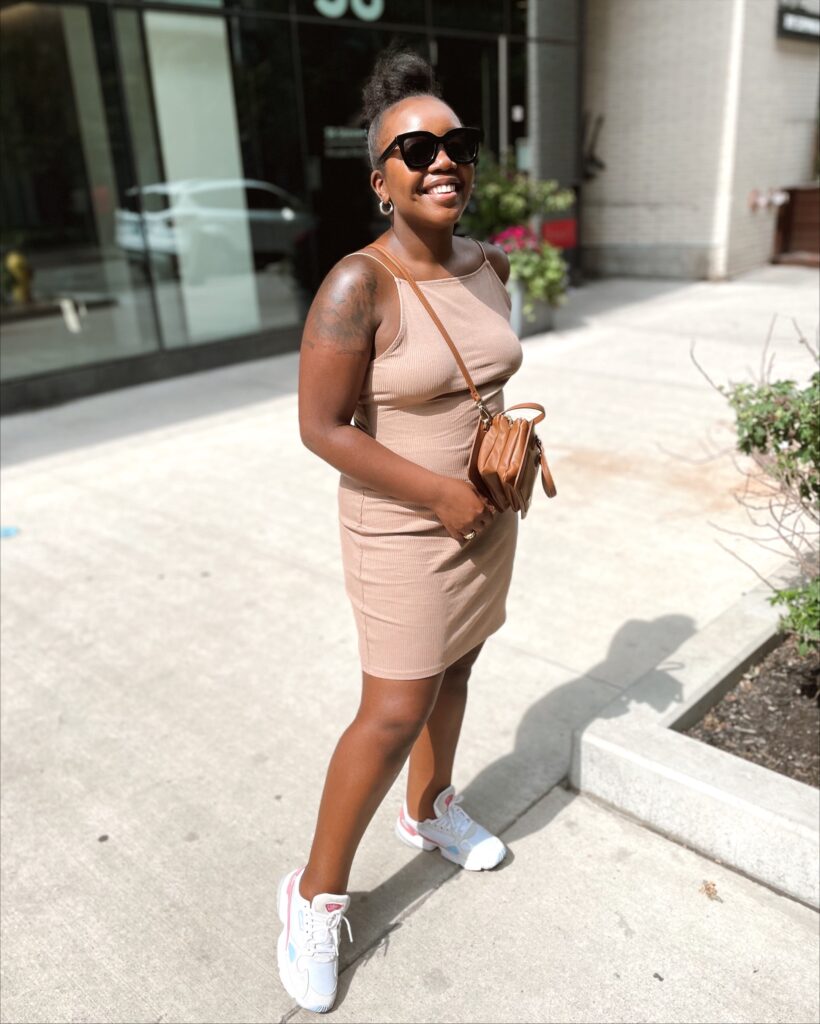 What I'm Wearing: Dress // Shoes // Sunglasses
Black skin not only burns in the sun but we are susceptible to skin cancer too. The misconception there lies within the assumption that melanin-rich skin has a natural defence against the sun. A built-in barrier so to speak. It wasn't until I was well into my adult years that I learned just how important SPF was.
Once I came to this realization, I came across another hurdle. The majority of sunscreen brands are not dark-skin friendly. The grey/blue cast that they leave behind might deter Black women from adding SPF into their daily skincare routine.
A few brands (not many) have introduced sunscreen formulas that go on sheer on darker skin in recent years. This is encouraged me to test out as many sunscreens as I can get my hands on and share the ones that work well.
I've rounded up five affordable sunscreens that are dark-skin friendly. Next time you come across any of them in your local drugstore, pick one up and try it out!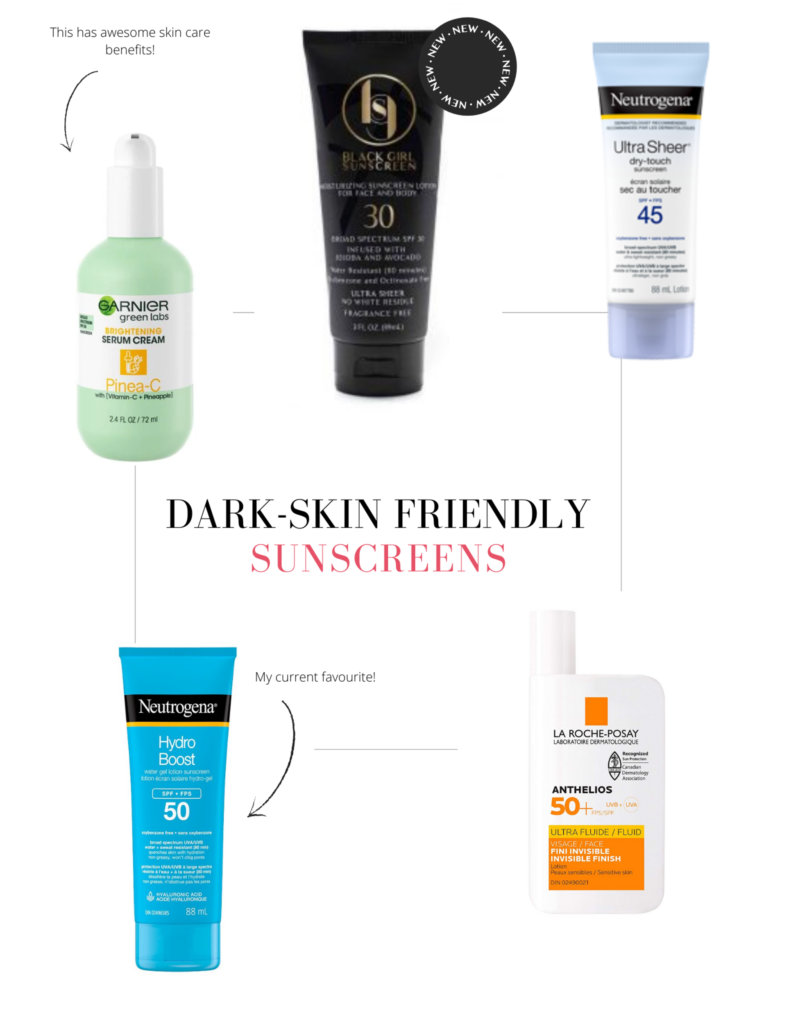 This one is hands down the G.O.A.T. of dark-skin-friendly sunscreens. It goes without saying that if you are lucky enough to get your hands on this one as it always sells out.
This serum cream is a new addition to my collection. I'm a big fan of any skincare products that have added benefits. It works to brighten and improve the skin's overall appearance while providing sun protection.
I have to admit that I was skeptical to try this sunscreen out but I'm so happy that I bought it! It has the texture of a gel moisturizer and reminds me of the Clinique Moisturizing Gel. It leaves a beautiful glow on the skin that makes my skin look and feel so supple. Really great option for oily skin girls.
La Roche-Posay has a great line of skincare products so this is another good option! It goes on sheer (almost invisible) so you can feel comfortable not wearing makeup to cover up any discolouration.
I was initially worried that this one would be pasty since it is thicker and has higher SPF than the Hydro Boost formula. Happy to say that I was wrong. I do have to say that the consistency is a bit heavy for the summer so I would personally keep this as a fall/winter option.
If there are any other great sunscreen options for dark skin that you've tried, please leave them in the comments below. I'm always looking to try out new products and see what else is out there! If you found this post helpful, share it with a friend and pass on the recommendations.
---
SHOP THE POST