As I'm getting ready to brush the dust off my shackets and coats, I can't help but start planning some fun looks to wear as the weather gets warmer. I'm the girl who is always searching on Pinterest or Instagram for outfit inspiration and finding ways to style the items I already have in my closet.
The one thing I've changed when it comes to my shopping habits is saying goodbye to fast fashion and "trendy" pieces and investing in quality, long-lasting clothes. When it comes to investing in core capsule pieces, you don't actually ever have to break the bank.
I've gotten very good at buying really good pieces from shops you'd least suspect to carry quality clothes. For example, this grey coat I've been wearing since last fall was only $40 from Ardene and is of amazing quality. I get tons of questions about it and people can hardly believe where I got it!
Favourite Places to Shop for Great Deals and Good Pieces
Here are a few of my favourite places to shop for great deals and outerwear pieces that will carry you through the seasons. One of my favourite things to wear in the spring and fall are shackets and I promise you, they're never as pricey as they look! Sign up for each retailer's email list as most send out coupons regularly and announce sales early. I refuse ever to buy anything at full price – designer or not.
---
Spring Outfit Ideas
Spring outfits are some of my favourites to put together as the pieces are so versatile. When shopping these days, I try my best not to buy anything that can't be worn with a few different outfits. Here are three easy-to-put-together spring outfit ideas that you can replicate.
I try to follow a simple outfit formula for most of my go-to outfits. For example, when it comes to tapered chinos or dress pants, I will almost always pair them with an oversized poplin shirt. Shoes can either be smart sneakers or sandals but this will depend on whether you want to go for a relaxed or smart casual look.
Here are a few spring outfit ideas that can easily be replicated.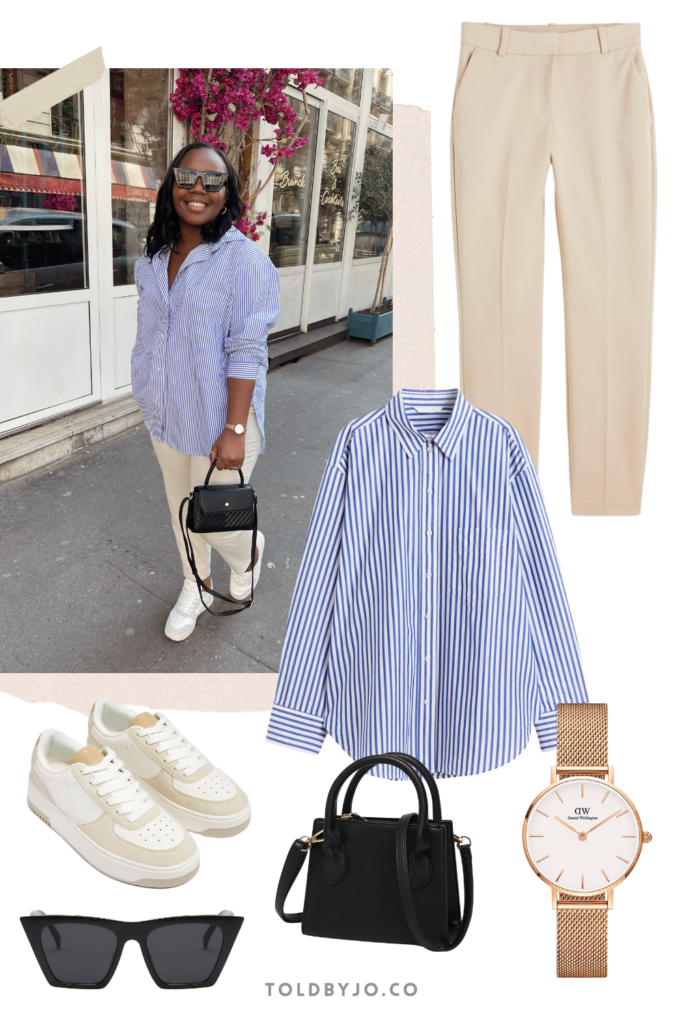 Stripped Poplin Shirt // Tapered Chinos // Sneakers // Bag // Watch // Sunglasses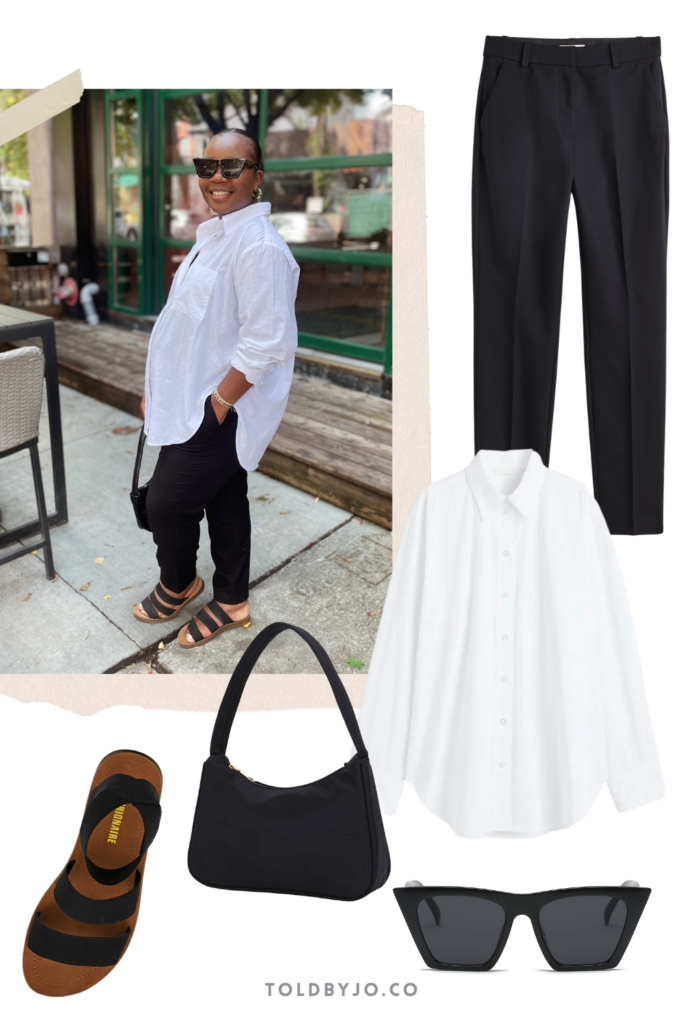 Poplin Shirt // Chinos // Sandals // Bag // Sunglasses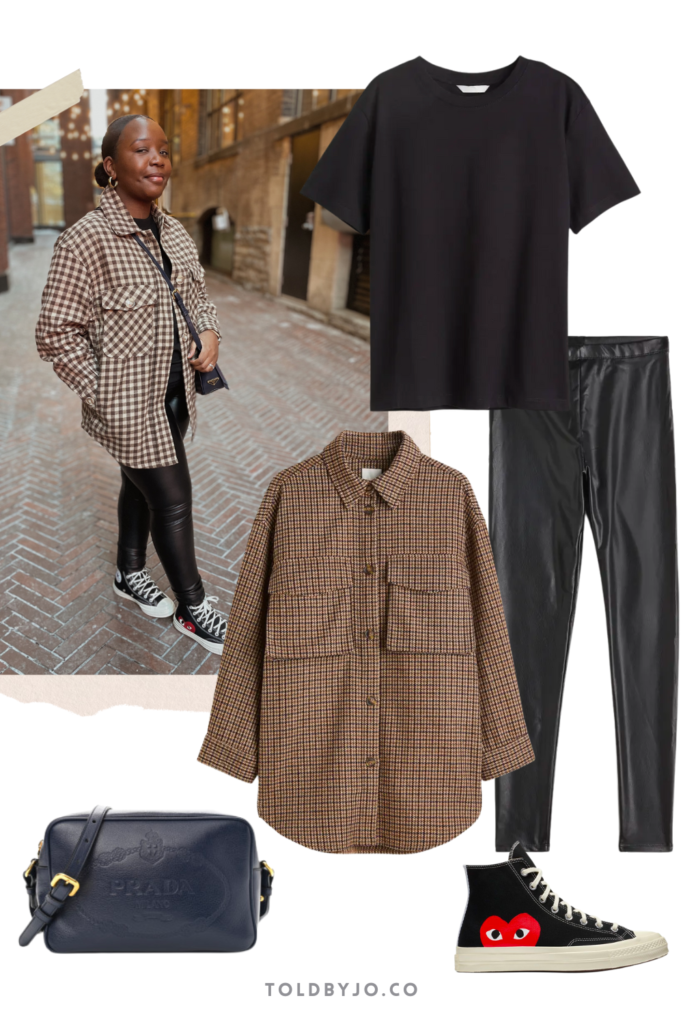 Shirt Jacket // Faux Leather Leggings // T-Shirt // Converse // Prada Bag
---
RELATED: What to Wear Under Spaghetti Strap Tops and Racerback Tanks