Just like that, 2022 came and went with a bang. Whether you had the year of your dreams or simply survived, the new year is an excellent time for a fresh start. You are in control of how you choose to go into the new year and it's important to know that your dreams can become a reality. In this post, you'll learn how to make a digital vision board to help you actually reach your goals this year.
Not to get all preachy but if you believe enough, work hard and intentionally visualize your goals, they will come to fruition. Cue the vision board.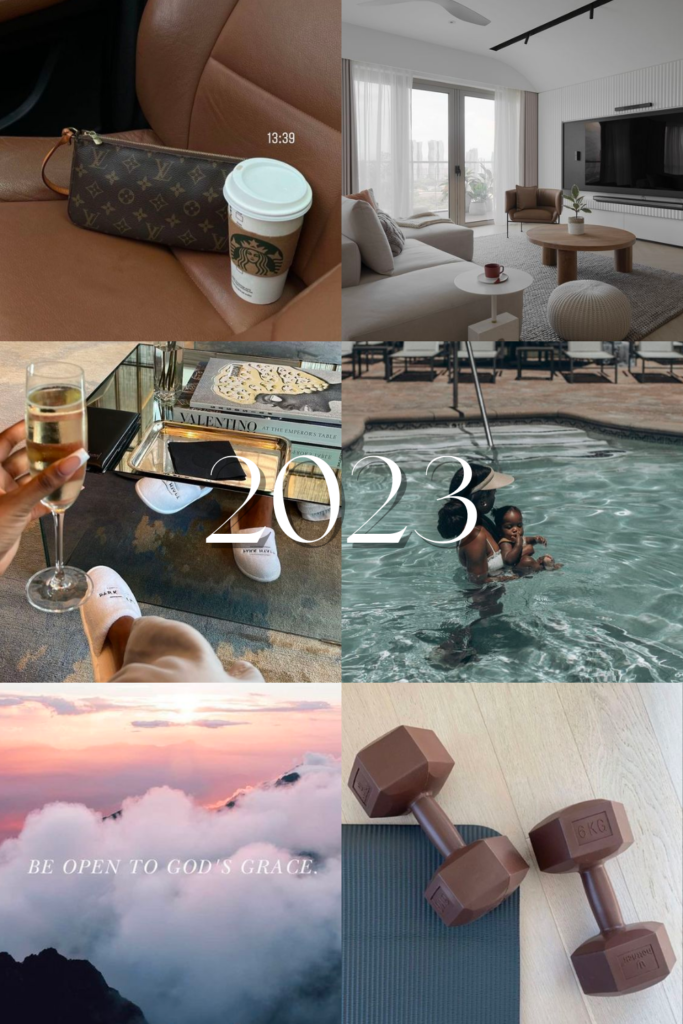 What is a vision board?
A vision board is a compilation of pictures and words that affirm your goals in visual form. The idea is to keep your goals front of mind and a vision board serves as a daily reminder of what you want to achieve. Vision boards can either be physical or digital. Regardless of the form you choose, so long as it is put in a place that you can see daily.
What to put on your vision board
When putting together your vision board, think of the collages you used to make with magazine clippings as a child. The things you put on your vision board should be directly related to your goals and what you want to have or achieve. There are no rules or limitations.
Whether you're manifesting a brand-new car, the ultimate kitchen renovation, a six-figure job or growing your family. You should feel that something is too big or too small for your vision board.
How to create a vision board
Start by brainstorming a list of your goals and dreams for the year. The sky is the limit so do not think small. Dream big.
Once you've compiled your list, decide whether your vision board is going to be physical or digital. If you're going the physical route, get your hands on a bunch of magazines, pictures and newspapers. The thrift store is a great place to get a ton for very cheap!
If you decide to go digital, Canva is a great and free online graphic design platform. This option is the easiest and quickest way to make all kinds of vision boards and update them regularly if need be.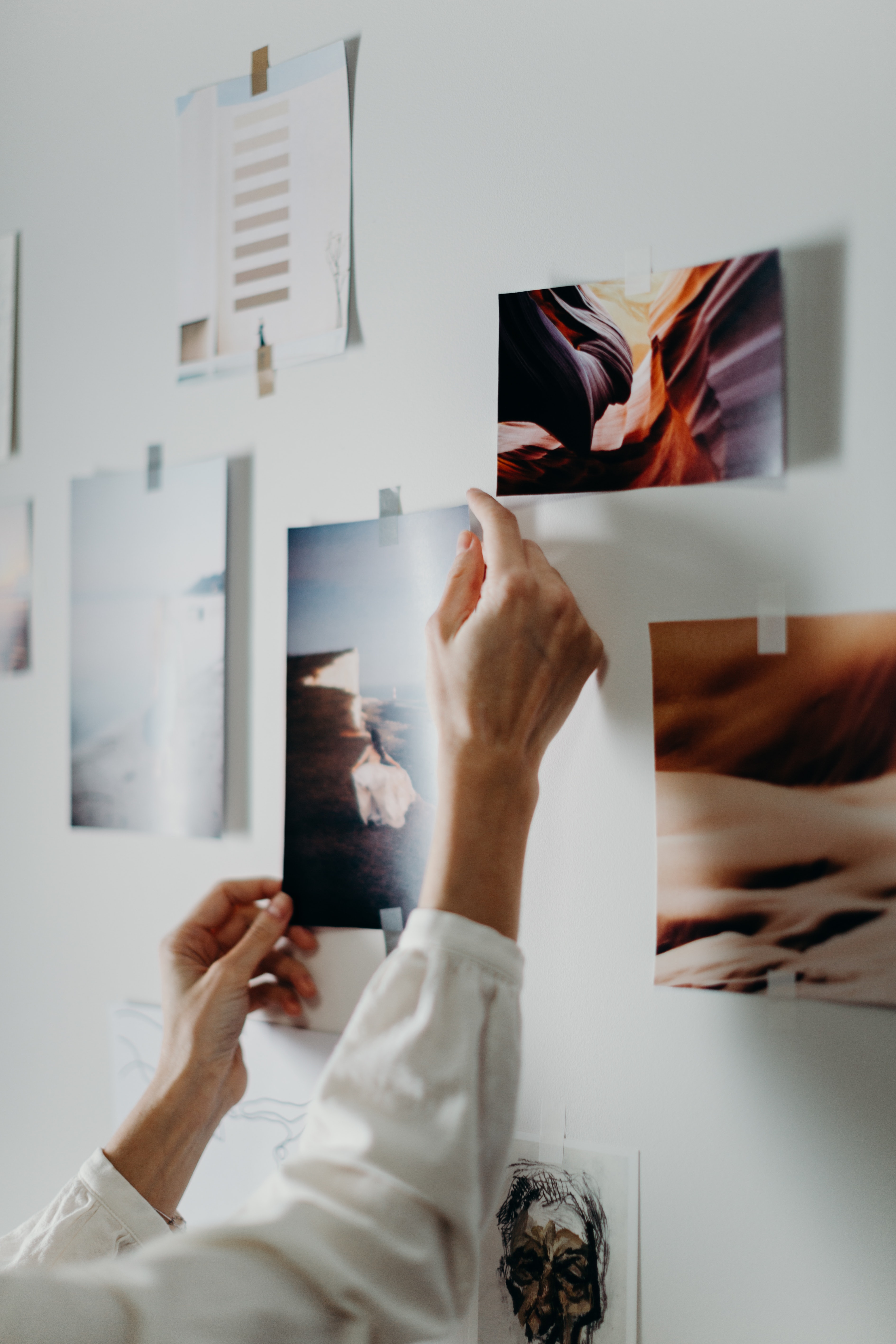 How to create a digital vision board in Canva
I love digital vision boards because they can be saved anywhere from your computer desktop to your phone wallpaper. The more places that you can have your vision board, the more likely you are to come across it throughout your day thus always having your goals front of mind.
Pinterest is one of the most popular places to find images and words to add to your vision board. You can also look for free stock photos or include some pictures that you've taken on your own.
My favourite place for creating vision boards (and all creative things) is Canva. On the platform, you'll find hundreds of templates to choose from or you can make your own.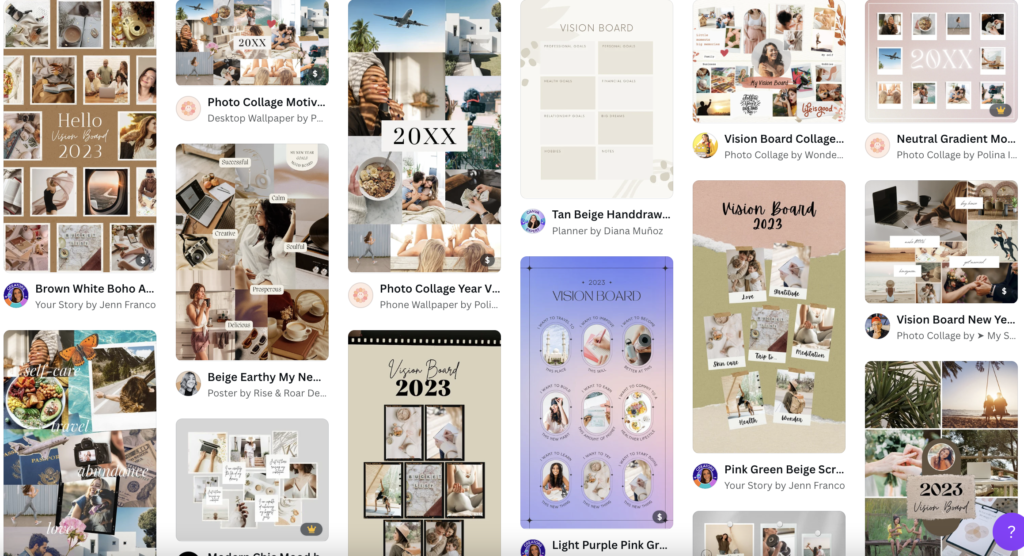 Once you've saved all your images, words and anything else you'd like to include on your board, you'll want to choose a template in Canva. Below are a few great templates that you can work with. Feel free to edit and make them your own!
Now that you've chosen your template, all you need to do is delete the existing photos (delete the image, not the grid). Once you've imported and added your images to the template, you'll also be able to add fun graphics and elements.
After you've made all the edits and you're happy with your vision board, you're ready to export and save. Click the share button in the top right corner and choose to format in which you want to save your board.
Digital Vision Board Examples
If you're looking for inspiration for your vision board, here are some examples to help get the creative juices flowing.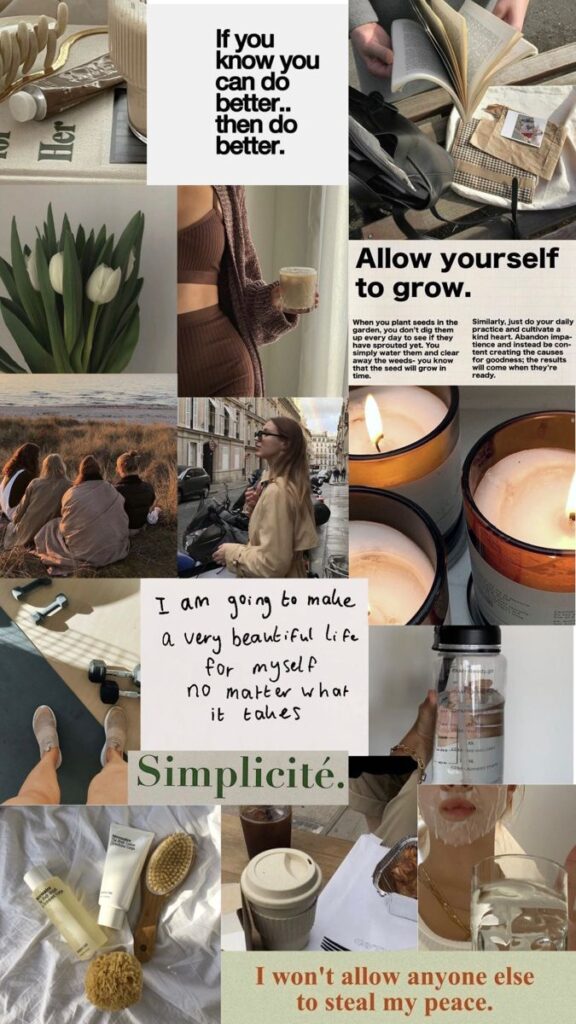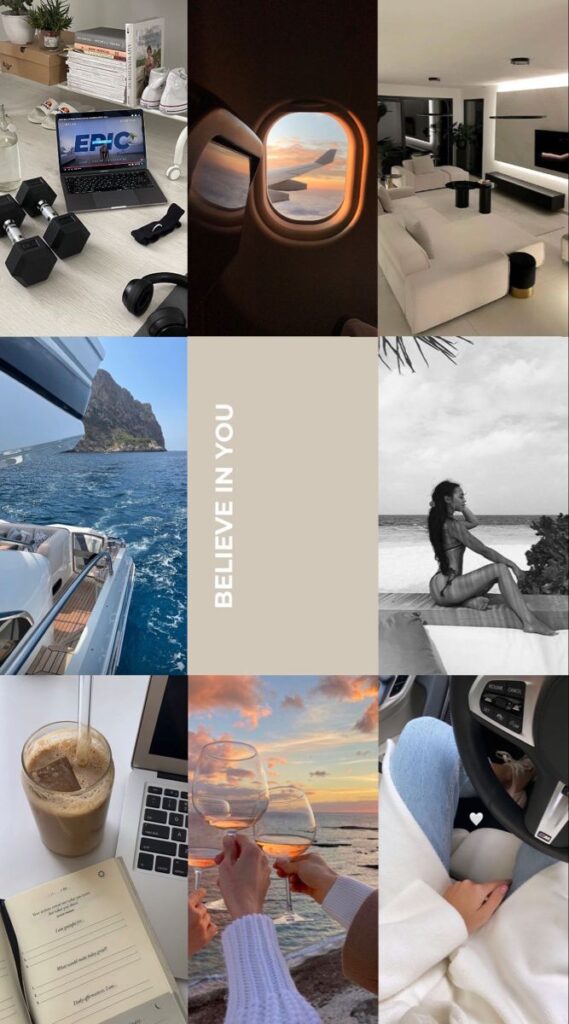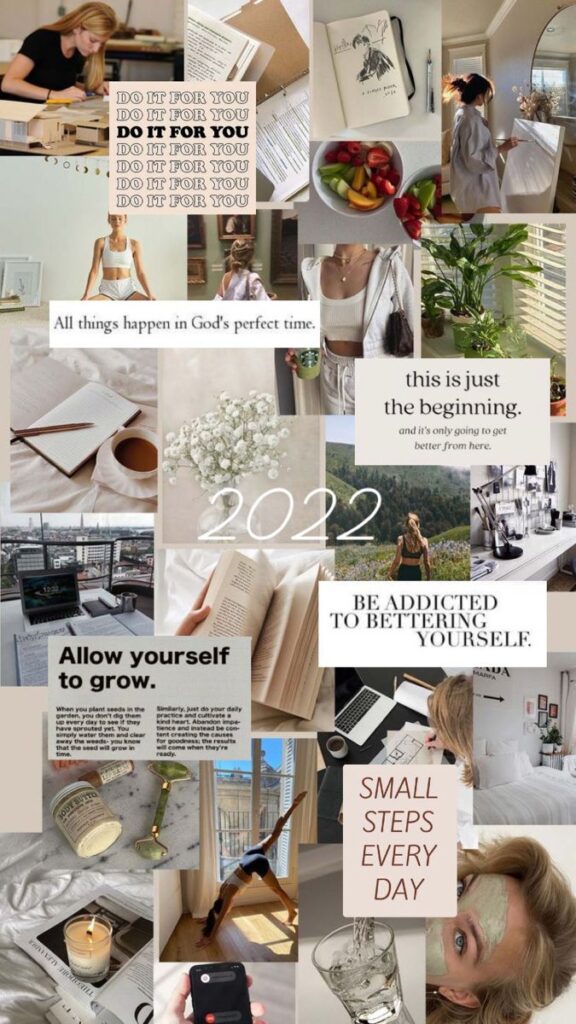 Related: Budgeting Tips For The New Year And How To Start 2022 Off On The Right Track