I truly wish that I could be that person who has a closet full white and light-coloured clothes. Unfortunately for me, I'm way too clumsy to live that sort of life. I haven't fully committed to purchasing items that I won't get my cost-per-wear out of. Black however, has never let me down. It is a flattering colour for pretty much any body type and it pretty easy to style. When in doubt? Black. Not sure of the dress code? Black. It's a safe bet every time.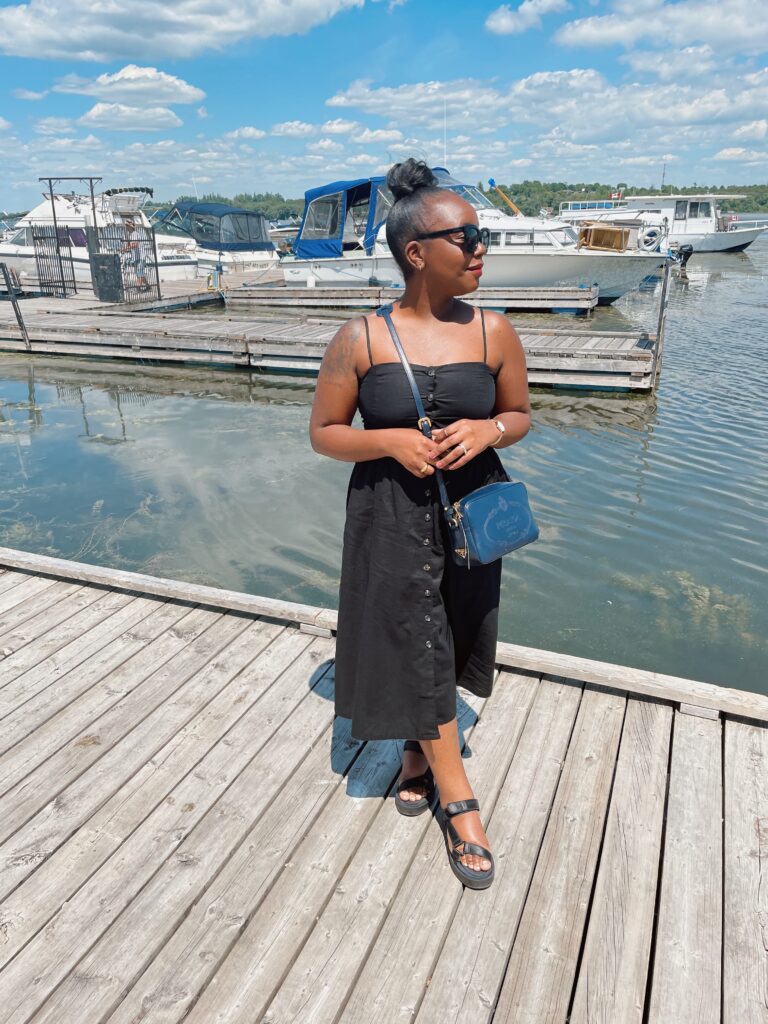 What I'm Wearing: Dress // Sandals // Sunglasses
I've never been one to be drawn to bright colours either, even in the summer. Bold colours tend to make me feel like the centre of attention but not in a good way. While I can appreciate the quirks of statement colours, I can't always take them seriously. With that being said, if you ever see me wearing colour, I'm allowed to change my mind so don't hold me to this.
Black and neutrals all years round is really more my thing. Though I don't typically gravitate towards dresses and feminine styles, I've been inspired to test the waters as of late. I'm really enjoying tapping into the feminine side of me and slowly adding quality and timeless pieces into my wardrobe.
In this post I'm sharing 12 black summer dresses on my wish list. All of the dresses are budget friendly and are super versatile. I think it's so important to buy items that can be be dressed up or down depending on the occasion.
Black Summer Dresses I'm Loving

Related: Mom Jeans for Curves